I created Mumsjourney in 2018, after I overcame postnatal depression and realised how many mothers suffer in silence due to unrealistic expectations about motherhood. 
Many mothers around the world struggle with feelings of guilt, self-doubt, not being good enough, and severe mental health issues – often in silence. Talking about this issue and giving them the guidance & support they need can make a massive difference in their lives as well as the lives of people around them; including family members, friends, and colleagues.
Being a postnatal depression activist, award-winning mentor, motivational speaker & author, I offer a range of services for big or small events, companies, schools & nurseries, and individuals.
I am also a contributor for BBC Radio London, and before she moved to GB News, I was also a regular guest on Nana Akua's parenting show on BBC 3CR.
In 2019, I wrote and published my debut book Motherhood – The Unspoken which offers real insights into the life of a new mum, reveals the untold truths about motherhood people don't talk about, helps lower the risks (and overcome) of postnatal depression, and gives new mums plenty of reassurance, support & tools they can use ti be the happy, joyful mums they always wanted to be! 
In the same year, I was shortlisted i the Best Business Women Awards and in 2020, I won a bronze Shining Star Business Award.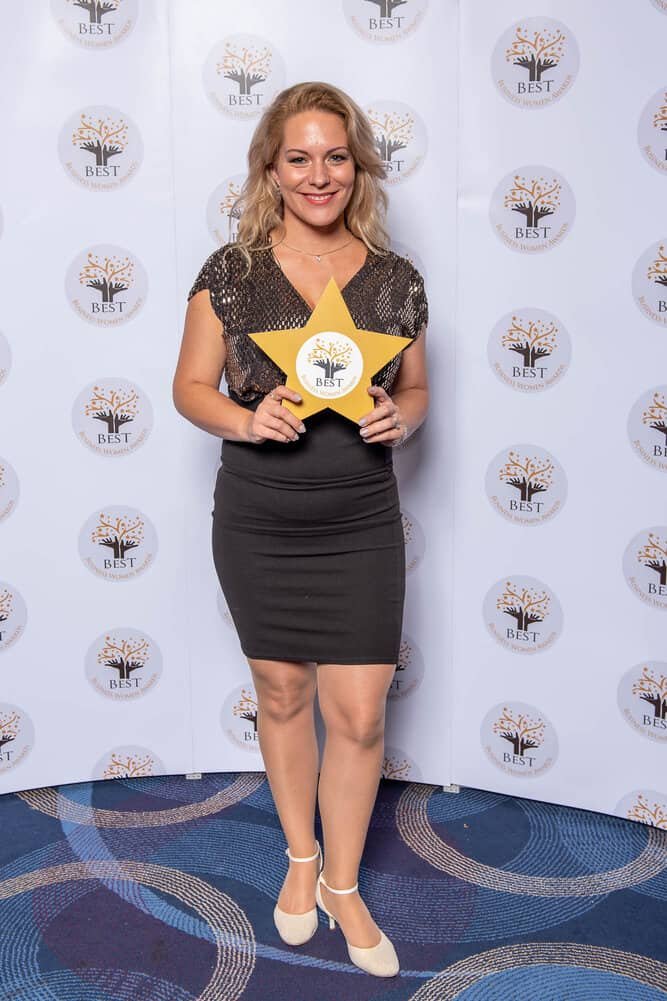 Here is the list of the main services I offer: 
KEYNOTE & MOTIVATIONAL SPEECHES
WORKSHOPS
TRAININGS
1 TO 1 SUPPORT
SPEECHES
Keynote speech is an ideal vehicle for corporations and events needing to address various issues including balancing work and family life; maternal mental health; adjusting to life as a new mum, and others, and help people maintain good well-being and as a result better performance at work and in life. The keynote is lively, entertaining, thought-provoking and deliberately challenges your audience.
Real-life stories of dealing with challenging parenting situations lead the audience to their own thinking and conclusions. I serve as an inspirational force, teaching them how they can be the best mums for their children while maintaining good mental well-being.
I gave talks at the workshops I run in cooperation with the NHS midwives, as well as at events like Excellent Yummy Mummy Awards, International Women's Festival Divas of Colour, or the biggest conference for women in Slovakia Umenie By Zenou. 


WORKSHOPS
My workshops are interactive and engage the audience in intensive discussion and activity on a particular subject, such as becoming a new mum, maternal mental health, balancing family & work life and others. The workshops offer plenty of valuable information and space to interact and ask questions. I make sure to include engaging activities that are fun and help stress specific issue that needs to be addressed or remembered. The attendees leave the workshop feeling empowered and with a clarity that cannot be reached in any other way. 
I run several offline and online workshops for new mums in cooperation with the NHS midwives, including an award-winning midwife Marley Hall. 
In partnership with Marley, I have also created a course for new mums GET PREPARED FOR MOTHERHOOD LIKE NO ONE ELSE. The course closes the gap between expectations and reality of motherhood and helps reduce the risks of postnatal depression in new mums. 
TRAININGS
For new mums, I help be better prepared for life after the baby arrives and dramatically lower the risks of postnatal depression or other common issues new mums struggle with. Becoming a mother is a life-changing experience many women are not prepared for. My trainings help prepare new mums for life after the baby arrives (especially from the emotional point of view which is rarely spoken about in prenatal classes), build their confidence, and lower the risks of postnatal depression.
For more experienced mums, I teach how to cope with common parenting issues such as dealing with mummy guilt; going back to work; balancing family & work life; maintaining a good relationship with your partner after having a baby; to name a few.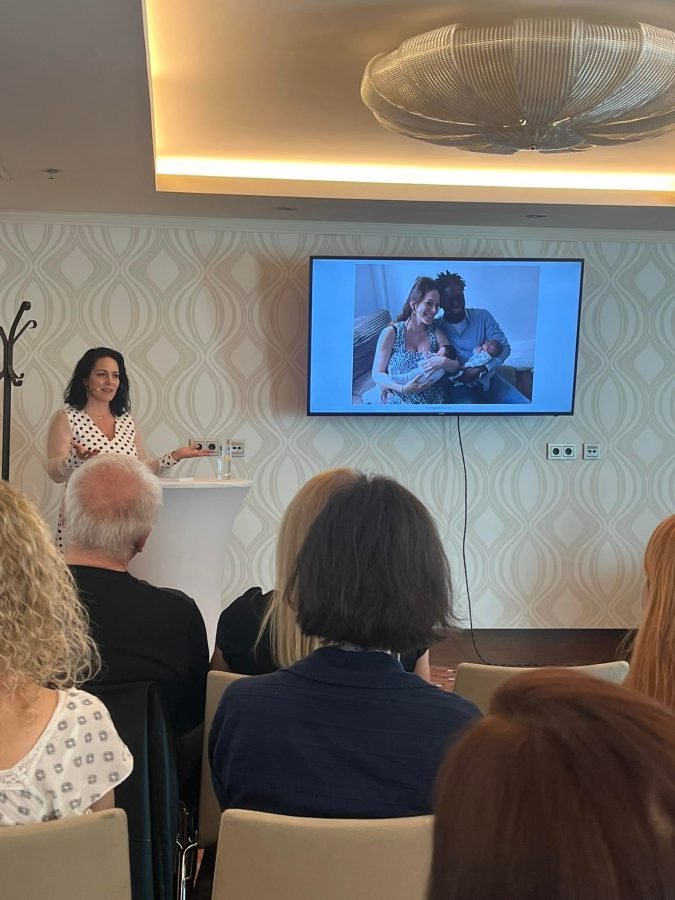 1 TO 1  SUPPORT
Personal support is for individuals who want to work with me 1 to 2. My sessions are intense and leave the client empowered on many different levels. 
GET IN TOUCH
For any requests and questions, please contact me at love@mumsjourney.com.


Some more places I've featured in, and written for include: